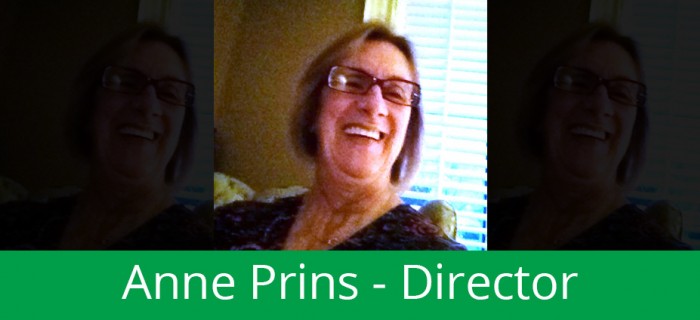 Anne is an exciting director who is willing to take risks to help the Chorus achieve its goals. She is a clear and communicative teacher who is able to teach musical concepts to both our novice "shower-singers" and our more experienced musicians.  Anne demands musical excellence from the chorus every Tuesday evening resulting in rehearsals that are fast-paced, hard-working, educational AND fun!!  And yes  - all of those things are possible at the same time!  
Anne's approach to leadership is helping to facilitate healthy communication between the administrative and musical sides of the chorus.  She believes we are capable of achieving any goal we decide to pursue and places no limits on our potential.
Music Education
Piano Studies : Trinity College of Music, London, UK
Practical : Advanced Senior
Theory : Advanced Junior
Achievements
Since discovering four-part harmony barbershop style in 1977, she had held various positions in her initial chorus, Mississauga City Chorus, including Bass Section Leader, and Assistant Director.
1977 Joined Sweet Adelines
Became an Assistant Director of Mississauga City Chorus [130 members]
1980 Relocated to Montreal for a 5 year period and became involved in a coaching role with quartets in a Harmony Incorporated chorus
1985 Returned to Ontario
Contracted as the Musical Director of the Toronto Accolades of Harmony Inc. [approx 35 members]
1987 Contracted as MD of Credit Valley Chorus in Brampton [40 members]
1989 Started a new "Mississauga" chorus, chartered in May 1992 with 35 members
1995 Mississauga Chorus consolidated with Trillium Chorus [Oakville] and changed chorus name to Ontario Heartland Chorus [55 members]
2008 Ontario Heartland Chorus achieved 1st Place, Division "A" Gold Medal Regional 16 Regional Competition with 22 members on stage
May 2012 Resigned as Musical Director of Ontario Heartland Chorus due to retirement plans that led her to Florida!
"Music is your own experience--your thoughts, your wisdom.
If you don't live it, it won't come out of your horn."
~~ Charlie Parker