Suncoast Harmony Chorus is composed of talented women who are dedicated to singing harmony from Pasco, Hernando and Citrus Counties.  As a non-profit arts organization, Suncoast Harmony Chorus is more than a vocal ensemble.  We are ambassadors of barbershop music in our community and to the world.  We are educators who are reaching singers of all ages and teaching the art form of a cappella singing.
We are currently conducting a fundraising campaign and are asking for sponsorship support. As a sponsor, any amount you give will go directly to our operating funds.  We rely on funding from our sponsors to buy music and the rights to sing it, pay for coaching to make us better singers, compensate our directors, provide funding for our community activities, and to put on shows for
Listed below are our Sponsorship levels.  Sponsor's names will appear on our website, facebook page and at our performances:
Silver ($50 to $99)
Pearl ($100-249) 
Emerald ($250-499) 
Sapphire ($500-999) 
Diamond ($1,000 and above)
These are some of the activities you as a sponsor will be supporting:
Our trip to Daytona to compete in the Region competition
Performances for assisted living centers and nursing homes
Costuming for our performances
Continued outreach programs to encourage women from the community to participate in our creative endeavors and discover the joy of singing harmony
We are a non-profit 501(c)(3) organization –  your donation is 100% tax deductible.
A COPY OF THE OFFICIAL REGISTRATION AND FINANCIAL INFORMATION MAY BE OBTAINED FROM THE DIVISION OF CONSUMER SERVICES BY CALLING 1-800-435-7352 TOLL-FREE WITHIN THE STATE OR BY VISITING www.FloridaConsumerHelp.com.  REGISTRATION DOES NOT IMPLY ENDORSEMENT, APPROVAL, OR RECOMMENDATION BY THE STATE.
Suncoast Harmony Chorus has Florida registration number CH2260.
Recent news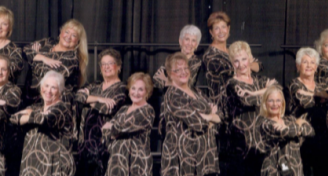 November 10, 2023 - 10:30am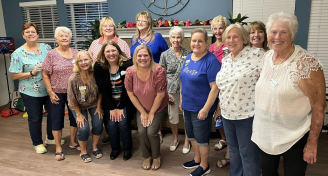 November 8, 2023 - 11:11am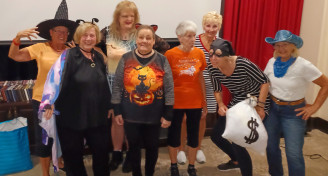 November 8, 2023 - 10:48am